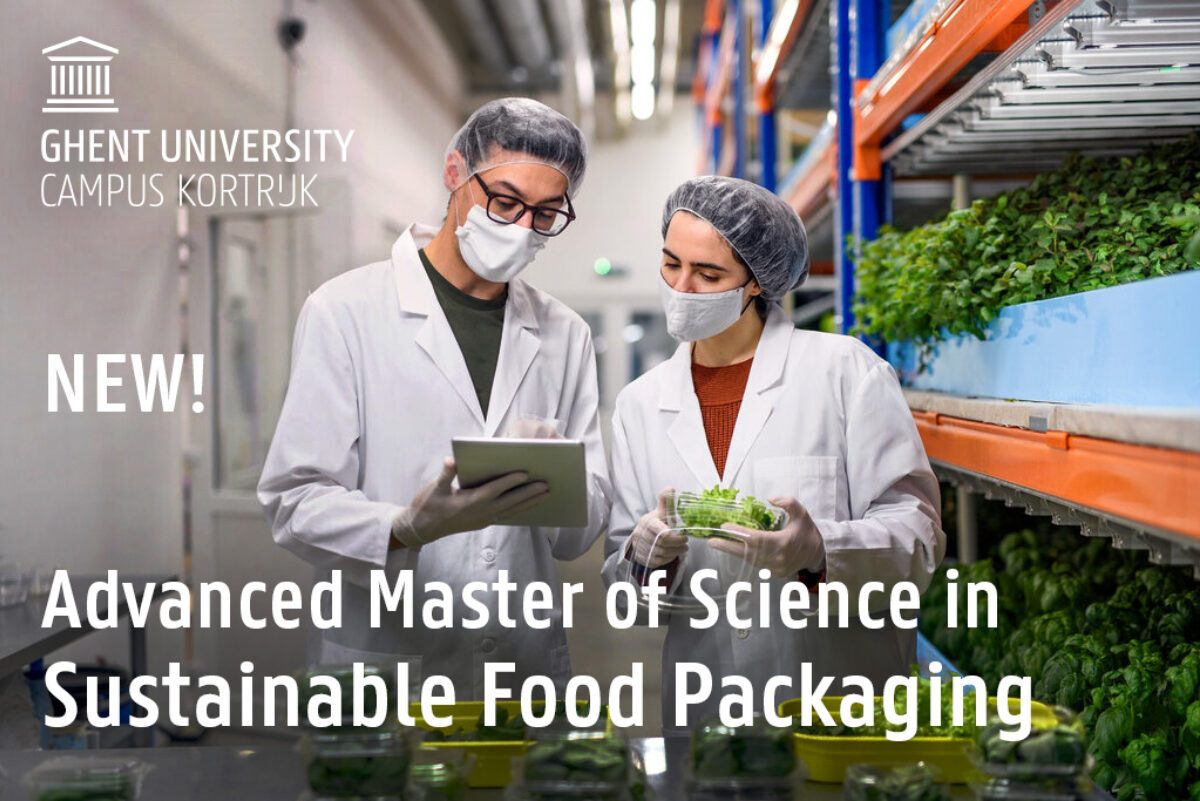 Sustainable food packaging: new programme at Ghent University in Kortrijk
Sustainability is becoming increasingly important when it comes to food packaging. Both the food and packaging sector have a specific need for experts who know how to pack food in a sustainable way. The programme addresses this need and tries to stimulate a switch towards 100% reusable, recyclable, compostable or biodegradable packaging.
The one year master's programme is intended for people who are already working in the food or packaging sector, but also for recently graduated Belgian and international students who want to specialise in sustainable food packaging.
Anyone with a master's degree is eligible, but sufficient knowledge of chemistry and mathematics is indispensable.
The programme is designed in a modular way. This allows students to spread the program over two or three years. Classes will be organised online, hybrid and on campus, in English.
Close contact with industry
Through case studies, field visits and guest lecturers from companies, students regularly get in contact with current and concrete challenges in industry. For their master's dissertation, students look for solutions to a specific research question posed by a company or other organisation.
Students will be able to test applications in the brand new research building VEG-i-TEC, a living lab at Ghent University Campus Kortrijk that focuses on the vegetable and potato processing industry.

More information about the programme can be found on www.sfp.ugent.be.
You can apply via the Ghent University website. Registration is possible until April 1st for non-EEA citizens, and until June 1st for EEA citizens.
The programme was made possible thanks to start-up funding from the Flemish Government, which wants to boost continuing education in West Flanders.