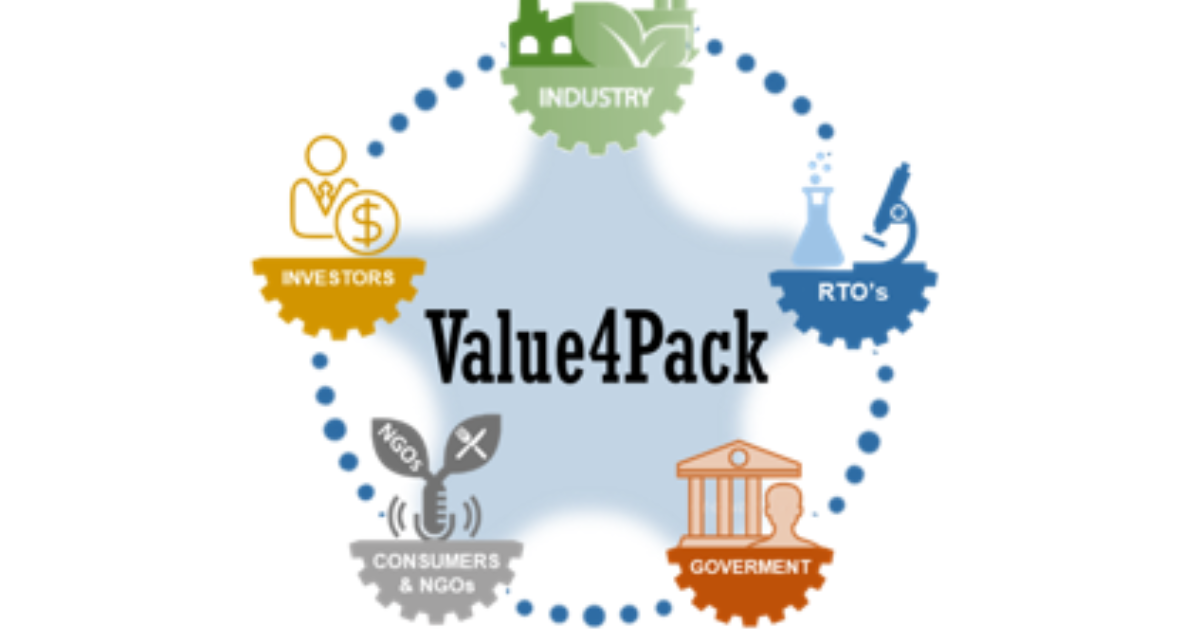 First project proposal of the European S3 Partnership Food Packaging
Great news! Value4Pack – the FIRST project proposal of theEuropean S3 Partnership Food Packaging is approved! Value4Pack is an Interregional Innovation Investment (I3) project aiming to strengthen the capacity, competitiveness and resilience of stakeholders in the European food packaging value chain, and their ability to address societal, environmental and economic challenges.
To achieve the current (and upcoming) European targets by 2030, industrial stakeholders, in particular SMEs, have a strong need for innovation and investment throughout the entire food packaging value chain, in which interregional cross-sector collaboration is essential.
Value4Pack aims to boost innovation and investment capacity in the European food packaging value chain by building an interregional resilient ecosystem between its relevant penta-helix actors (i.e. industrial stakeholders – research institutes – investors – regional authorities – consumers and NGOs). By facilitating interregional cooperation, Value4Pack will increase the capacity for companies in the food packaging value chain, to engage in interregional innovation projects and initiatives, develop new business ideas, and make concrete interregional innovation investments for validated solutions that meet their needs.
Value4Pack is coordinated by Natureef Association with Pack4Food as co-lead, and includes 15 organisations from 11 European countries representing 29 regions.