Collaborating towards a sustainable future for food packaging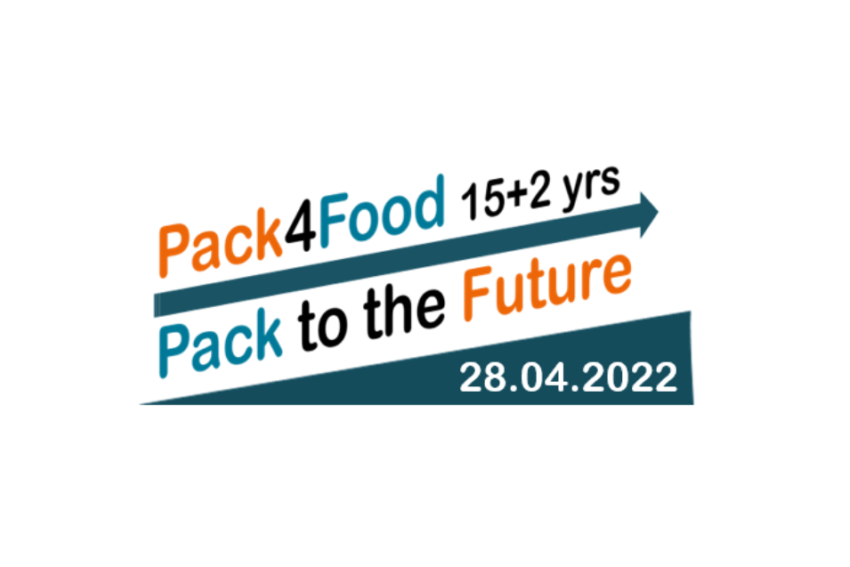 Pack to the Future
Collaborating towards a sustainable future for food packaging
On the occasion of our 15th (now 17th) anniversary, we are organizing a seminar/networking event for our members, non-members and partners - the moment to reconnect or get acquainted with Pack4Food's operations and network!
Location
De Koolputten (Koolputten 2, 9250 Waasmunster)
When
28 April 2022
ca 09:00 until 20:00
How
Participation is free for our members (up to two people/company, from the third person €150/person/half day or €250/person/day).
For members who participate for free there is a no-show fee of €100 for the full day.
Non-members pay €200/person/half day or €300/person/day.

Deadline for registration: 20.04.2022
Journalists: contact info@pack4food.be
Program
A day of interesting expert talks (English) and relaxing networking opportunities!
Sit back and listen while expert speakers guide and inspire you about various topics in the field of food packaging (see aside).
The morning session will focus on the current status of the topics, while the afternoon session will look at future perspectives.
You can expect lectures from:
AIPIA, Mr. Eef de Ferrante
Bastin-Pack, Mr. Michel Van de Vyver
Catalisti, Mrs. Ann Verlinden
EI4I, Mrs. Alexandra Mols and Mr. Noël Faict
EuralPack, Mr. Thierry Lambert and Mr. Dirk Wens
Flanders' FOOD, Mrs. Inge Arents
La vie est belle, Mr. Matthias Blanckaert
Stadler, Mr. Bastian Küppers
UGent, Prof. Frank Devlieghere and Prof. Bruno De Meulenaer
UHasselt, Prof. Roos Peeters and Mr. Bram Bamps
And many more
Bio-based and compostable materials
Optimizing existing materials
Smart packaging – digitization
Food safety: migration projects